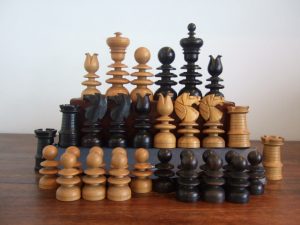 If you ever lived in England and had a child in school, you probably noticed there are a lot of chess events organized especially for the juniors. This article focuses on the competitions that take place in the northern part of the country, in places like Yorkshire, Greater Manchester, and Cheshire.
January
2018 has just started and it brings us 2 chess competitions, the first on the 27th of the month in Leeds, West Yorkshire and the second on the 28th in Stockport, Greater Manchester. The Leeds Junior Congress will take place at the Fountain Primary School, featuring 4 sections based on how advanced the players are: major, intermediate, minor and novice.
The winner of the major section will receive a trophy and £60. The 2nd place will get £30 while the 3rd will be awarded £15. The prizes are symbolic considering this is a local junior competition meant to boost children's confidence.
One day later, on January 28th, we go to Stockport at the Guildhall at 168 Wellington Road. There will be a 6 round Swiss tournament where each player has 30 minutes for all the moves in one round. This is a rapid-play chess contest with 4 sections: open (for all), major (U 170), intermediate (U 140) and minor (U 110). The prizes are bigger than the ones given at the Leeds Junior Chess Congress. Each section offers prizes to the top 3 players: £140 for 1st place, £90 for 2nd and £40 for the 3rd position.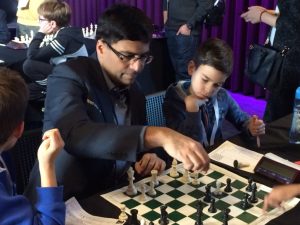 February
The last month of winter comes with the following chess events in Northern England:
the Frodsham Chess Congress on Feb 2nd at the Community Centre. This is a 5 round Swiss tournament rated by the FIDE. There are 3 sections: open, U 160 and U 120.
the Northumbria Chess Masters at the Chillingham in Newcastle upon Tyne on Feb 14th. They will be spending Valentine's Day playing a 9-round FIDE rated Swiss tournament with significant prize funds.
the Northern Junior Championship at the Excelsior Academy, also in Newcastle, on the 17th
the Leyland Rapidplay on Feb 18th. The available sections are: major U 190, Intermediate U 145, and Minor U 100.